Beckenbauer's image and credibility are being tainted by claims of corruption
Franz Beckenbauer is one of the most iconic figures in the world of football as he's a retired player who lifted major pieces of silverware and that during a specific period of time; the German defender was without any doubts the best player in the sport.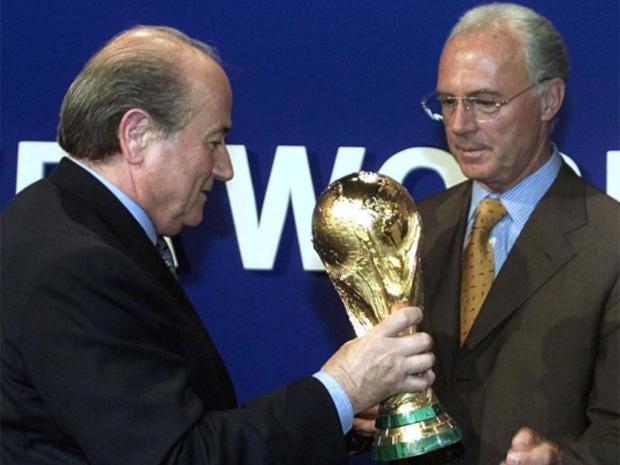 During 1972 and 1976, Beckenbauer won the Ballon d'Or which is an individual award that is given to the player who is considered to be the best footballer in that selected year. Another one of his significant accomplishments was being able to win trophies as the captain of Bayern Munich as well as with Germany.
Even though Franz Beckenbauer is out of the pitch and no longer an actual player, he still remains being a hugely influential figure as the German is currently working as a pundit for Sky Germany and has served in various roles for Bayern Munich as the President in some point in time and chairman in another date.
He was even at the helm of Germany's 2006 FIFA World Cup bid and Beckenbauer has actually recently been investigated and questioned by Swiss prosecutors due to a suspicion involving possible corruption with the past edition of the worldwide football competition.
It's rumored that the organizing committee for the 2006 FIFA World Cup bid for Germany were involved with fraud, money laundering and criminal mismanagement.
"Today I was interviewed as part of a long scheduled hearing by the Swiss federal prosecutor. I answered his questions.Out of respect for the very correct federal prosecutor's office, and also at his request Seattle Football, I will not speak any more about this case," saidBeckenbauer.
There are more 3 suspects which are being investigated who might be charged with a fine or banned in some way or another and these accused people are: Wolfgang Niersbach, Theo Zwanziger and the former secretary-general of the DFB Horst Schmidt.
Tags: beckenbauer, Committee, Executive, FIFA, Franz