Germany FA Submit Euro 2024 Bid
The German Football Association (DFB) has submitted a bid as it seeks to host the European Championships in 2024, according to reports. The president Reinhard Grindel submitted the bid on behalf of the association to the continental governing body UEFA. Grindel made the submission alongside the bid ambassador Philipp Lahm, a former Bayern Munich and German skipper.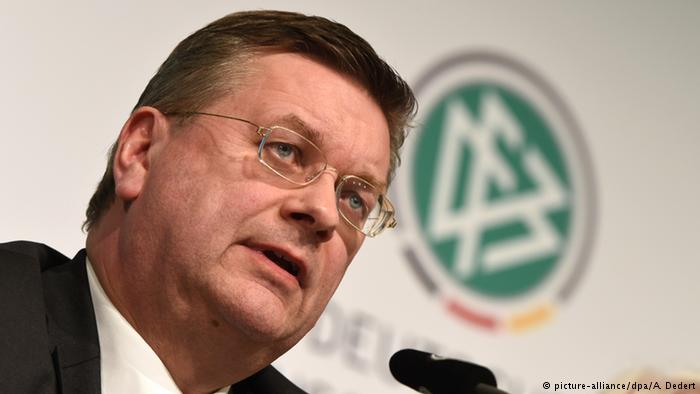 The DFB submitted their bid ahead of the April 27 deadline as they seek to host the continent with the last being the 1988 edition even though they staged the 2006 World Cup. Grindel said they submitted an "excellent bid concept" which will be an opportunity for UEFA to further develop the game. They want the Euro 2024 to be staged in the heart of the continent, with fans being able to support their teams.
Lahm preached that Germany is a football powerhouse and with the huge infrastructure in place, they can put in place "a great football festival for everyone in Europe."
Germany and Turkey are the leading hosts seeking to win the bid. The executive committee would gather to vote on the successful host in late September. There will be a single host format even though Euro 2020 will be hosted across 12 cities on the continent.
Germany first announced its intention to host the 2024 edition back in 2013 but officially declared interest last year. They also sought to host the semi-finals and final of the Euro 2020 but then they withdrew their bid. This left the England Football Association winning the rights to all three matches to be staged at Wembley.
Turkey is expected to be a viable opponent, having not hosted a major tournament before. They lost the right to jointly host Euro 2008 with Greece and then the 2012 and 2016 editions. Turkish Football Federation president Yildirim Demiroren has declared that it's their time.
Tags: german football association, philipp lahm, reinhard grindel