IRISH STAR COLLINS PRODUCES BECKENBAUER MOMENT
Burnley defender Nathan Collins emulated German football icon Franz Beckenbauer during the UEFA Nations League clash between his Republic of Ireland side and hosts Ukraine at MiejskiLSK in Lodz, Poland. The centre back produced a Franz Beckenbauer moment when he have the Republic of Ireland the lead almost immediately after the half hour mark. The Burnley star emulated Franz Beckenbauer by waltzing through the Ukrainian defence before finding the back of the net. He evaded three challengesbefore stabbing home with his right foot for the opener. The goal was worthy of winning any game, but it was not enough for victory after ArtemDovbyk scored an equaliserfor the Ukrainians in the second minute of second half.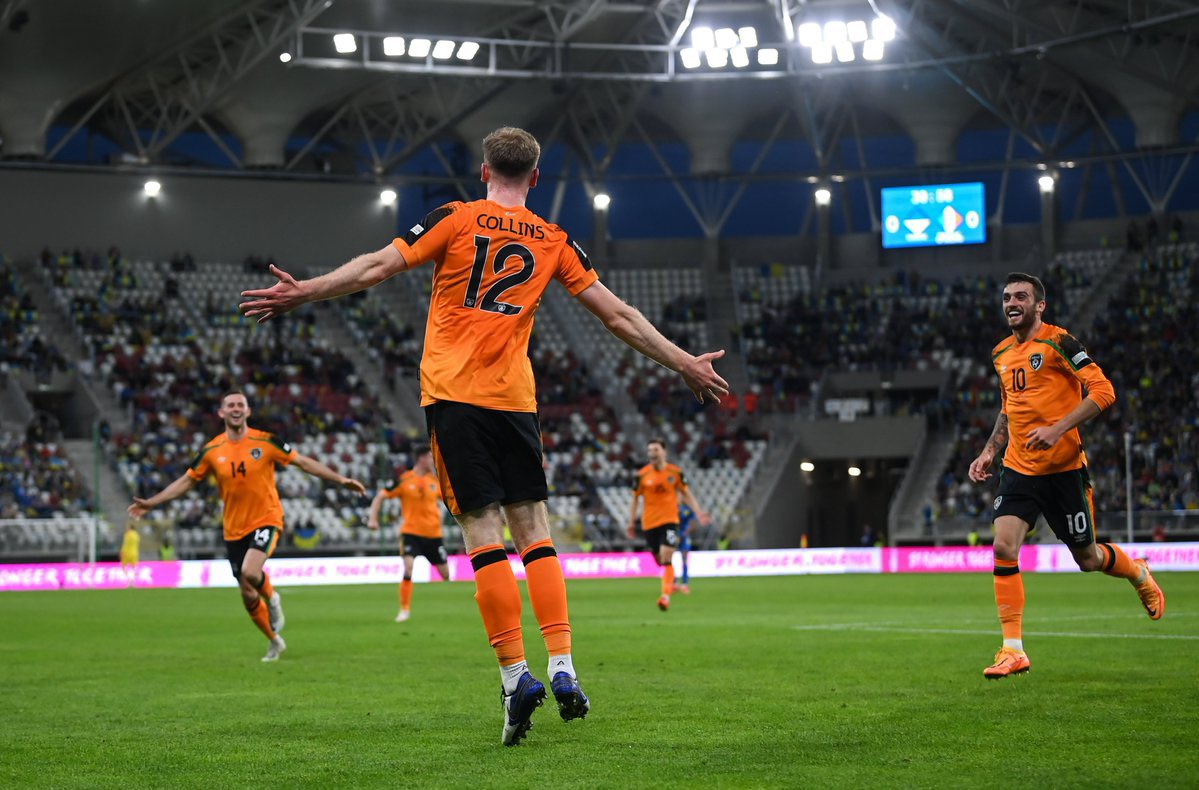 After the game, Collins told RTE that it would be have been very good if the goal came in the last minute as it would have turned out to be the winning goal. He was disappointed that the Republic of Ireland didn't win the game despite taking the lead. Collins said he would have taken a draw at the start of the game as the Irish players know where they are at the moment as a team.
On the Franz Beckenbauer-inspired goal which took him past the trio of OleksandrZinchenko, IlliaZarbanyi and SerhiySydorchuk, Collins said he's yet to watch it again yet and that he needs to watch it again and to have a look at it. Speaking further on the world-class moment, the Burnleycentre back said he took it in the moment, took it in his stride. He saw an opening and took it.
Republic of Ireland manager Stephen Kenny was not only impressed with Collins for his performance during the Ukraine game in Poland, he told reporters after the game that his overall contribution in the four UEFA Nations League games this month has been very impressive.