LIVERPOOL STILL IN THE RACE FOR BAYERN STAR
According to reports from England, Premier League champs Liverpool have not yet submitted a bid for Bayern Munich star Thiago Alcantara. That will soon change as the Germans remain confident that an offer will come forth soon. Jurgen Klopp is still trying to convince the Reds hierarchy to sanction a deal for the Champions League winner.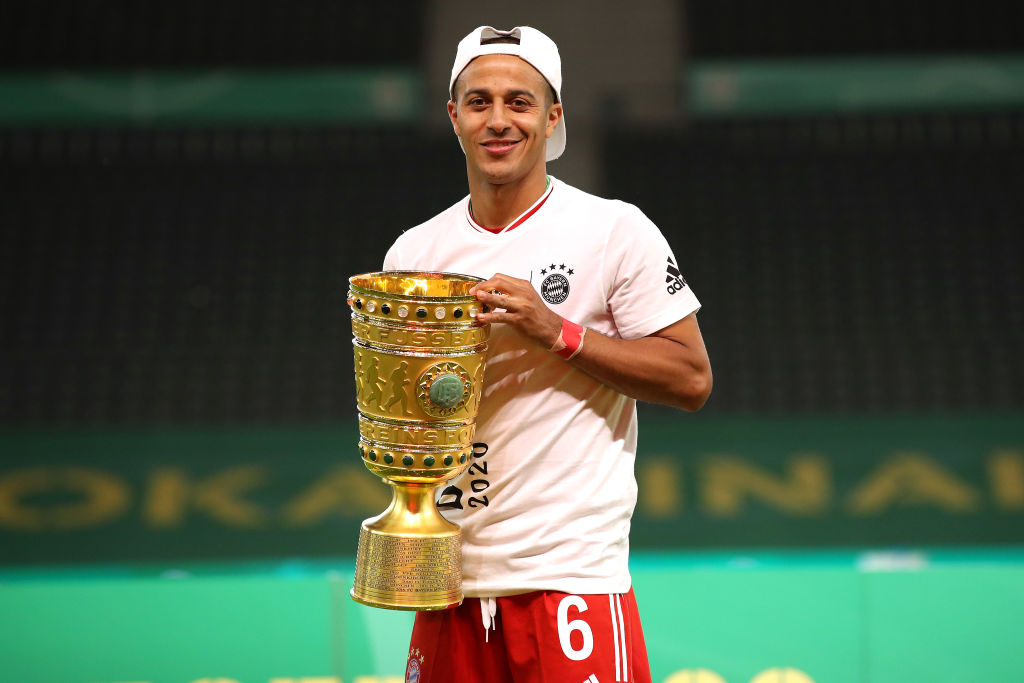 Thiago, 29, has emerged as the most talked about Liverpool transfer target of the summer. He looks set to depart Bayern Munich as a treble winner. The Spain international has a year left on his contract but he is determined to leave the club he joined in 2013 on a high after leading them to treble.
Reports in Germany have suggested Liverpool as the most likely
destination for Thiago. The Reds are yet to make an official move for the player and are playing the waiting game for a player who has a year left on his contract, according to The Athletic.
The Reds have many options that play similarly to the former Barca star so they want at least one to leave before the board can approve the employment of another. Georginio Wijnaldum, like Thiago is 29, and with only a year left on his contract, has been linked with Barcelona. The Dutch man exit could open the door for Thiago arrival as well as raise the necessary funds during a difficult financial climate following Covid19.
Liverpool are keen that Wijnaldum does not leave on a free next summer and they are ready to listen to offers for the player. They remain intent on selling before buying. Also, manager Klopp has talked down the need for big-money arrivals.
Meanwhile, former Bayern Munich boss Franz Beckenbauer has said that Bayern Munich will find it very difficult to replace Thiago. He revealed that the club should rather work on how to reach an agreement with the player to sign a contract renewal. However, this will be a difficult task for a player who has set his sighs on leaving.