Pep Guardiola says he did not take the help of a third medium
Pep Guardiola says he did not take the help of a third medium to express his thoughts about Zlatan Ibrahimovic like the Sweden native did.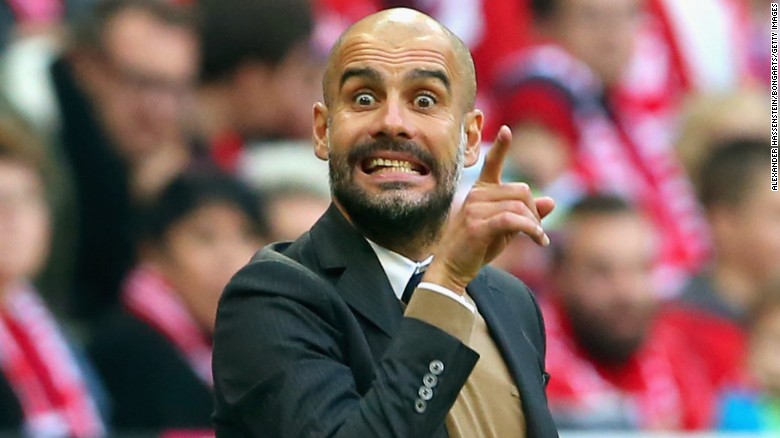 Ibrahimovic came up with a book few years back in which he disclosed many things about his Barcelona stint and why he couldn't continue long enough there.
He was heavily critical of Guardiola in the book and seemed to be blaming him for cutting short a possible legendary Barca career.
Referring to that book before Manchester Derby which would be a battle of prestige for the two great personalities, Guardiola said, "I didn't choose to speak through a book or something like that. I had a direct conversation with Zlatan about my requirements off him."
Coming to the potential of the striker, the Spaniard said, "Look, no club has been at a loss with Zlatan. He has given everybody their money's worth. When he goes to a new league, he always blossoms without taking much time and that's why he sits in the topmost grade of Footballers."
Another Red Devil whom Guardiola doesn't necessarily call to say a merry Christmas is Jose Mourinho, but, the Sky Blues' boss was in no mood to hype that rivalry either and stressed that things were actually not that sour between him and the Portuguese.
On cheekily asked if he would share a bottle of beer with Mourinho post-match, Guardiola's answer was a yes.
He said, "Why not? If there is an invitation, then for sure; chats with fellow managers are always great because you can learn a thing or two."
"However, let me tell you, neither Jose nor me is going to be kicking the ball. We will be on touchline and it's not about what happens on touchline because the real action is on the pitch. The spectators would be coming to see great Footballers from both sides, not us."
Tags: beckenbauer, Executive, Franz, German, Germany, KultKaiser