The Five Most Curious Commercials With Football Stars
Franz Beckenbauer eats soup, the former VFB stars Kevin Kuranyi and Andreas Hinkel swear by Nutella and Manuel Neuer is thanks to Coca Cola, not Manuel Neuer. We show the most bizarre commercials with footballers. Stuttgart – Whether for a day cream, soups, chewy sweets or spreads: There is hardly a product that would not sell better with the faces of prominent footballers.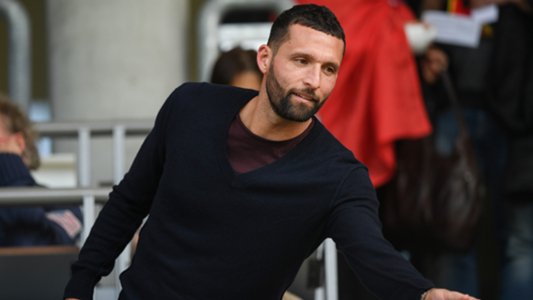 The first of his kind was Franz Beckenbauer when he with the acting performance of a Kreisligatorhüters the Knut soup of Knorr applied. He was followed by numerous other professional footballers, who do not always make the best figure in the commercials. We've put together a selection of the most curious gigs in commercials from Lothar Matthäus to Kevin Kuranyi:
·         Franz Beckenbauer, Knorr
In the mid-1960s, Franz Beckenbauer was the first athlete to appear on the TV screen as an advertising face. His product, however, had little to do with glamor – the "Kaiser" applied a bag of soup. Beckenbauer said in the spot only one sentence, but with full conviction: "Power in the plate, Knorr on the table".
Franz Beckenbauer is a true repeat offender: Years later, he was still in a spotlight in the construction market Obi to see and campaigned with the national team for the milk drink Müller milk.
·         Lothar Matthäus and Anthony Yeboah, Dany Sahne
What were those times when footballers sang? Lothar Matthäus and Anthony Yeboah also did some singing for a chocolate pudding advertisement. Whether the lauded "Mystery of the Champions" has really contributed to the success of the two remains probably their secret:
·         Kevin Kuranyi and Andreas Hinkel, Nutella
Also, two VFB players came out big in 2004 as advertising stars. Legendary to this day is the Nutella advertising for the European Championship in Portugal with the DFB-Elf and the VfB kickers Kevin Kuranyi and Andreas Hinkel. The spread was, however, in view of the vocal contribution of Hinkel a minor matter:
·         Kevin Grosskreutz, Mentos
Some sentences from commercials simply stay in the memory. So did the legendary set of ex-VfB player Kevin Grosskreutz, who then advertised for a Mentos chewing gum with his BVB team-mates: "That leaves the entire half cool!"
Tags: Dany Sahne, Franz Beckenbauer, Kevin Kuranyi